Amla oil is used as a treatment for dry; thinning and graying hair. The oil comes from the fruit of the amla tree, grown in India, where itis regarded as a sacred embodiment of Mother Earth. Trees wereworshipped for their rejuvenating fruit, which is said to have 20 timesthe amount of vitamin C than that found in orange juice. Applying amlaoil to your hair provides it with a protective coating and a healthyshine. The steps below tell you how to apply it.
Part your hair.
2. Pour some of the amla oil on your head.
3. Massage the oil into your scalp thoroughly. You should feel a cooling effect.
4. Allow the oil to get down to your scalp. Some advocates call for wrapping your head in a warm towel for an hour orleaving the oil on overnight. Others simply say to wash out the oil anhour or two after use. How long you should keep the amla oil in placedepends on the brand you're using.
5. Rinse your hair thoroughly. You should notice the shine in your hair immediately.
Below Is an exciting video on how you can easily apply amla hair oil to your hair and scalp leaving your hair healthy and nourished. Happy Oiling
Amla oil is a natural substance made from Indian gooseberries. The powerful properties of amla oil have made this potent ingredient popular for many uses. Most notably amla oil is used to protect and nourish the hair by strengthening the scalp and roots. This oil helps to protect hair from the effects of pollution, stress, build up of styling products, age, thinning and greying, leaving you with thick, glossy and voluminous locks. But did you know that this is not the only way to use amla oil? Keep reading to find out more.
How to use amla oil?
1. Amla hair oil
Our Grow Strong Hair Oil is one of the most direct ways to benefit from the nourishing properties of amla oil. Our unique blend of amla oil is fortified with a combination of herbs, extracts and petals to enhance its nourishing properties. This can be used in multiple ways…
Our Grow Strong Amla Hair Oil can be used to combat frizz, dryness and split ends. After brushing your hair in the morning, run a few drops of our nourishing oil down the lengths of your hair. The moisturising and nourishing properties of the oil will not only give your hair a sleek finish in the short term, but will deeply condition, improving the overall health of your hair.
If your hair is in need of a deeply strengthening treatment, our Alma Hair Oil can also be used as a hair mask. Start by brushing your hair and parting it into sections. Take 2-3 drops and massage the oil into your scalp and through to the lengths of your hair. Either leave this in for 2 hours, as this is sufficient time for the oil to penetrate your scalp and roots, or leave in overnight, covering your pillow with a towel. Finish off by washing your hair and conditioning as normal for an all over glossy finish that will leave your hair feeling stronger than ever. If you are new to using amla hair oil, start by using this technique twice a week for the first six weeks, and weekly thereafter.
2. Amla oil shampoo and conditioner
As well as our Grow Strong Hair Oil, here at Mauli we also include the wonder ingredient of amla in our Grow Strong Shampoo and our Grow Strong Conditioner . Our vitamin-rich formula is weightless and deeply cleansing, helping you achieve bouncy and healthy looking hair. The unique combination of extracts, hers and oils will help restore dehydrated scalps, increase thickness, strengthen and give a light-reflecting shine.
Start by applying our Grow strong Shampoo onto wet hair, gently massaging into your scalp. This will generate blood flow and allow for your scalp to fully absorb the nutrients in the amla oil. After rinsing the shampoo, run our Grow Strong Conditioner through the lengths of your hair, allowing it to sit for a few minutes. Finish off by thoroughly rinsing your hair and enjoying your truly healthy locks.
Also available at Mauli Rituals is our 3 Step Grow Strong Hair Range that includes both our Grow Strong Shampoo, Grow Strong Conditioner and Grow Strong Hair Oil for a complete and nourishing hair routine.
3. Amla oil skin mist
The benefits of amla oil are not just limited to the hair! Amla oil is also a key ingredient in our Supreme Skin Rose Mist . Our deeply restorative botanical infusion is drenched in exceptionally hydrating extracts that help to hydrate, tone and nourish all skin types. Simply use your Supreme Skin Rose Mist by holding it 20 cm away from the face and spraying the mist onto your face, neck and decolletage for a pick-me-up throughout your day. The unique synergy will improve dull and dehydrated skin, leaving you with an all over youthful glow.
4. Amla supplement
Amla oil is made from Indian Gooseberries, high in tannin compounds which is one of the world's most powerful antioxidants. With 20 times more vitamin C than oranges, amla is one of the key ingredients in our Transform & Transcend Plant Alchemy , a balancing ayurvedic blend that helps calm the hearts and minds of individuals who put too much pressure on themselves. Simply add a tsp to your cereal, salad, morning smoothie or night-time drink to bring balance and calm.
Amla is also a key ingredient in our Organic Triphala Booster , which is a wide spectrum harmoniser that helps to restore skin, mind and body equilibrium as well as igniting the digestive fire. Simply take 1stp per day for thirty days before bed or in the early hours of the morning in a drink of milk. The combination of potent fruits and berries will regulate your digestive fire and strengthen, cleanse, balance and rejuvenate all 7 tissues.
Still want to know more? You can read our blog post "What Is Amla Oil?" here.
This Ayurvedic remedy is believed to treat hair loss and dandruff
Cathy Wong is a nutritionist and wellness expert. Her work is regularly featured in media such as First For Women, Woman's World, and Natural Health.
Casey Gallagher, MD, is board-certified in dermatology and works as a practicing dermatologist and clinical professor.
Amla oil is a natural oil used for hair health. It is made by drying a fruit called Indian gooseberry ( Phyllanthus emblica ) and soaking it in a base oil. The oil is then filtered and purified. Amla oil is said to stimulate hair growth, as well as prevent hair loss and early graying. When used as a hair treatment, amla oil is applied to the head or face.
This article will explain the benefits of amla oil and potential side effects. It will also cover how to select the best amla oil for your needs and how to store it properly.
What Are the Benefits of Amla Oil for Hair?
In Ayurvedic medicine , which is a healing practice that originated in India that focuses on balance, the Indian gooseberry is thought to help clean and soothe the scalp and hair. It is high in vitamin C, an antioxidant that may help protect the hair and skin from damage.
When used for hair treatment, amla oil is thought to:
Strengthen and condition the hair all the way down to the roots
Promote hair growth
Reduce dandruff, which can lead to flaky skin on the scalp
Prevent the graying of hair
Moisturize dry skin
Hair Loss
Androgenic alopecia is characterized by the gradual loss of hair from the top and front of the scalp. Despite it often being called male pattern hair loss, this condition can affect anyone.
There is limited research on the use of amla oil for hair care, however, there are some studies that suggest it may help with hair loss.
Rattanakun Thongbun / Getty Images
One study found that of the 17 plants commonly used for hair treatments, amla extract was the second strongest inhibitor of 5-alpha-reductase, which is an enzyme that can lead to baldness. However, it has not been proven how well it actually works when applied directly to the skin versus taken in pill form.
Another study showed that when amla oil was combined with a 2% Rogaine solution (minoxidil), it led to an increase in hair growth. This study also noted that higher concentrations of amla oil led to more hair growth, when compared to lower levels of it.
Recap
While studies are limited, some suggest the amla oil use can help increase hair growth and prevent hair loss.
What Are the Possible Side Effects of Amla Oil?
Amla oil has not been thoroughly researched and may lead to side effects in some individuals. It is unknown whether amla oil interacts with other medications taken by mouth or applied to the skin.
People allergic to gooseberries may experience an itchy rash, known as contact dermatitis , if amla oil touches their skin. To avoid a reaction, spot test the oil on a patch of skin and wait 24 hours to see if a rash shows up. If it does, you should avoid using the oil.
Skin reactions may also occur as a result of the base oil. Mineral oil, for example, is known to cause skin irritation in some individuals. Other oils, like coconut, jojoba, or argan oil, can also be irritating to some individuals.
Amla oil use has been associated with a rare skin condition that causes flat brown or gray patches on the skin, known as lichen planus pigmentosus .
TimoninaIryna / Getty Images
Recap
Amla extract, as well as the base oil that may accompany it, can both lead to skin irritation and rashes in some individuals. It is unknown if amla oil interacts with other oral or topical medications.
How Do You Select the Best Amla Oil?
Amla oil, shampoo, or hair powder can be purchased online and may be found in stores specializing in natural foods or Ayurvedic products.
When buying amla oil, keep in mind that the highest quality products will have Phyllanthus emblica printed on the product label, as well as the country of origin. If possible, opt for organic, cold-pressed plant oil without added dyes, fragrances, or preservatives.
It is important to note that Ayurvedic remedies aren't typically regulated in the United States. In some cases, a product may be contaminated or contain products other than those listed on the label.
How Do You Properly Store Amla Oil?
Amla oil may be stored at room temperature for up three years, depending on the base oil and production technique. Throw out any oil that suddenly smells bad or changes color or consistency. Never use an amla oil product past its expiration date.
Summary
Amla oil is thought to have many benefits including strengthening hair, boosting hair growth, reducing dandruff, as well as preventing hair loss and graying.
Amla oil, as well as the base oil it may be included with, can cause allergic reactions in some individuals, including rashes and irritation.
Amla oil can be purchased online or in stores that carry Ayurvedic products. When selecting an oil, be sure to read the label carefully.
Frequently Asked Questions
Amla oil is often used in place of conditioner. After applying it, leave it on for about 15 minutes, and then rinse thoroughly. If amla oil gets into your eyes, rinse with cool water. Keep in mind that using the oil in the shower can make the floor very slippery.
Yes. You can make amla oil with a neutral carrier oil and dried or powdered Indian gooseberry.
To make amla oil:
Combine 1 tablespoon of amla powder with 5 tablespoons of coconut oil in a stainless steel pan.
Place the pan on the lowest heat setting, stirring occasionally. Do not allow the oil to boil or even simmer.
After around 5 minutes, you will start to see tiny bubbles forming in the oil itself. As soon as that happens, remove the oil from the heat, cover the pot, and allow the oil to steep for 24 hours.
Strain the oil with a fine tea strainer and pour it into a sterilized glass jar.
Amla oil can be left on the scalp overnight for deep conditioning. When applied to dry, clean hair, the oil is thought to increase the hair's softness and thickness.
Can amla oil make my hair healthier? Amla oil can also be left on the scalp overnight for deep conditioning. If used in this way, wear a shower cap and cover your pillows with towels to prevent staining.
Does Amla oil change hair color?
Thanks to leaving Amla that long on hair , the oil has the possibility to penetrate hair deep and intensify the darkening effect. Oil is not the only form of Amla that can make hair darker. Equally effective is Amla macerate – the one that is handmade.
Do you apply Amla oil on wet or dry hair?
Does my hair need to be wet when I apply the oil ? Apply it on dry hair . For best results, apply at night and cover with a shower cap, then rinse it out in the morning.
Is Dabur Amla gold good for hair?
Dabur Amla Gold Hair Oil makes your hair long, strong, soft and shiny. Perfect for dry, damaged and chemically treated hair . Amla nourishes and strengthens your hair from the roots to make it long, strong and beautiful. Almonds moisturises and softens your hair , while Henna coats and conditions to give it shine.
Can I use Amla oil everyday?
Daily use of Amla can strengthen your hair follicles and reduce hair thinning.
Does Amla oil grow hair faster?
Based off several small studies, amla appears effective at keeping hair parasites away, improving hair appearance, and increasing hair growth . In India, researchers tested four types of hair products, including amla oil .
Which Amla hair oil is best?
Here are a few amla hair oils : Dabur Amla Hair Oil . Dabur Amla is one of the oldest, most prestigious and fruitful Amla oils ever. Khadi Pure Amla Herbal Hair Oil . Khadi Pure Amla Herbal Oil makes your hair stronger from the roots. Jovees Amla and Bael Revitalising Hair Tonic. Patanjali Amla Hair Oil .
Does Amla darken your hair?
Completely natural hair care product that actually helps nourish and condition your hair , making it stronger and softer. Regular use of the Hesh Amla Powder will darken your hair color and help prevent gray hairs from showing. It also gives your hair a nice sheen, making it look healthier and shinier.
Does Amla oil thicken hair?
AMLA OIL FOR IMPROVING HAIR CONDITION Hair does appear to grow thicker, healthier and stronger with amla oil . Another key benefit it that amla does slightly darken hair , so for brunettes, that's a bonus. For blonds, it's best to use amla on the scalp as opposed to ends.
Can I leave Amla oil in my hair for a week?
You can leave in amla oil until your next wash day. You can even reapply if you are on an extended schedule such as 'the curly girl method'. However, be aware of how much is too much for your hair , and note that any oil applied to hair can and will attract dust and pollens et cetera from the air.
Does Amla stop hair fall?
You can do the same with Amla oil. It will strengthen your hair follicles and reduce hair fall . It will also improve blood circulation and promote hair growth. Its anti-bacterial properties keep dandruff at bay.
Can Amla regrow hair?
Hair growth: The phyto-nutrients, vitamins and minerals present in amla help in increasing the scalp circulation and stimulate healthy growth. Vitamin C of amla produces collagen protein. This helps in stimulating hair growth, both length and volume wise.
Is Dabur Amla hair oil effective?
Dabur Amla hair oil penetrates well into your scalp, nourishes your scalp & hair with the power of Amla . Dabur Amla helps make your hair strong from the roots and also helps in hair growth to give stronger, longer & thicker hair . Now Strengthen your hair from roots to tips!
What Amla oil is used for?
Amla oil is most commonly used to promote hair and scalp health, but amla oil has many other uses . Common uses of amla oil include: improve immune function. lower or control cholesterol levels.
Amla oil is a natural hair remedy made from the fruit extract of Indian Gooseberry or Amla seeds. It promises to help with most of your hair-related concerns like itchy scalp, hair fall, manageability, as well as making your hair shiny, moisturize, hydrate, and stimulate growth. The oil is vastly available in the market and a lot of people are already using it.
But little did they know about the ingredients of the Amla hair oil.
You see, most people don't check what they are buying, especially the ingredients part. Amla oil, like any other product, despite being natural can contain chemicals some of which include Paraffinum, dyes, fragrances, and Silicon's.
These chemicals not only affect your hair health but can also leave it dry and damaged. So, the best way to deal with such complications is to either buy Amla oil that is free from chemicals or to simply make your own DIY hair oil at home.
And for someone who wants to make their own Amla Hair oil, below we have shared 2 easy to follow methods.
Ways to make Amla Hair Oil at Home
Want to make your own DIY Amla hair oil at home, follow the recipe below.
Make Amla Oil using Amla Powder
One of the best and easiest ways to make amla oil is to use amla powder. Because amla powder is made from the ground-up amla fruit, you can use it right away. You can also pair this mixture with herbal powders or essential oils to double the benefits.
For our DIY mixture, we're using it with Castor oil. You can also use coconut oil, sesame oil, or any other oil you preferred.
Ingredients
100g Amla Powder
8-10 tsp of Castor oil
Double boiler or Pots
Wooden spoon for mixing
Water
Instructions
Fill one pot with water and let it boil
Put the second pot on top of it and add castor oil and Amla powder
Stir it until you see the powder is fully dissolved
Add more oil or powder as per the consistency
Once done, close the stove and let the mixture rest for about 10-15 minutes
After the specified time, strain the mixture and get the oil in a bowl
Application
Clean your hair before the application
Apply a small about of Amla oil onto your scalp and gently massage it
Use your fingers to let the oil deep into your hair strands
Let the mixture rest on your hair for about 40-60 minutes
Rinse it off with a sulfate-free shampoo and conditioner
Follow this treatment 3-4 times per week
Make Amla oil using Indian Gooseberry
What can be more beneficial than making oil from the actual fruit? Though this process may seem like the best, finding Amla fruit can be a bit hard, especially if you're outside the Asian sub-continent.
But if you get your hands on some fresh Amla fruit, then this method is for you.
Ingredients
4-5 regular size Amla fruit
Coconut Oil
Heavy bottom pan
Wooden spoon for mixing
Instructions
Cut the Amla fruit into small shapes
Add the fruit to the grinder and mesh it
Now, add the Amla paste to the pan
Add 3-4 tsp of coconut oil to the pan
Add the Amla paste into the pan and stir it for 5-10 minutes
Don't cover the pan as the water vapor will decrease the shelf life of Amla oil
Switch off the flame and let the mixture rest for about 10 minutes
Keep stirring after 1-2 minutes to make sure the mixture won't be stuck to the pan
Strain the mixture and get the oil in a bowl
Application
Apply the oil on your hair and let it stay for about 30 minutes
Wash it with a sulfate-free shampoo and conditioner
Follow this 2-3 times per week
The Henna Guys Amla Hair Oil
Finding the DIY process a bit tricky? Buy this ready-made Amla oil today. We've formulated our Amla hair oil with perfection to offer you the maximum benefit of Indian Gooseberry.
Made with Amla extract and Sesame oil, this oil is rich in Vitamin E, Vitamin C, and other antioxidants to promote your hair growth and improve scalp manageability.
Some of the prominent benefits of using Amla oil include:
It can help repair hair damage
The anti-oxidative properties reduce scalp itchiness
Amla is good at moisturizing and hydrating your dull hair
Regulates oil products
Protects your hair shaft from outside pollution
In general, anyone with damaged hair can use this oil
How to use Amla Oil for Hair Growth?
Hair fall is a common problem and a lot of people are struggling with this. One of the key highlighted benefits of Amla oil is that not only it can help reduce your hair fall, but can also make it stronger and shinier.
So the first thing you want to do is to get pure Amla oil. Make sure that the ingredients are only natural ingredients, with no preservatives, dyes, or chemicals.
Section your hair in 4 parts
Apply the Amla oil on the palm of your hand
Use your fingers to massage the oil on your scalp
Cover your full scalp, from roots to the end
Use more oil on the areas where you feel itchiness
Let the oil rest on your hair for about 30-60 minutes
Wash your scalp with a sulfate-free shampoo and conditioner
Repeat this process 3-4 times per week for best results
How to use Amla Powder for Hair Growth?
Amla Powder is also considered a great hair growth product. You can mix amla powder with a carrier oil such as castor oil or coconut to make a hair dye mask. Here's the step by step procedure:
Combine a small amount of amla powder in a bowl
Add water and oil of your choice
Stir the mixture until you get a thin paste
Apply the mixture to your scalp and roots
Leave the paste for about 20-40 minutes
Wash with lukewarm water
Conclusion:
There are over dozen studies that show the potential benefit of amla fruit and its extract. Amla can be used as both hair oil and in powder form as a hair mask. You can pair it with other herbal powders and hair oils of your choice. Let us know which recipe you're going to try.
Have any questions? Let us know down in the comment section.
ABOUT THE SHOP
Plant-based, vegan & gluten free henna hair dye, natural beard dye & beard grooming. Sulfate-free argan shampoos & paraben free conditioners. Color, condition & cover grays naturally!
Daily use of Amla can strengthen your hair follicles and reduce hair thinning. Also, calcium present in it can promote the growth of healthier hair. Here is how to use Amla for the hair growth.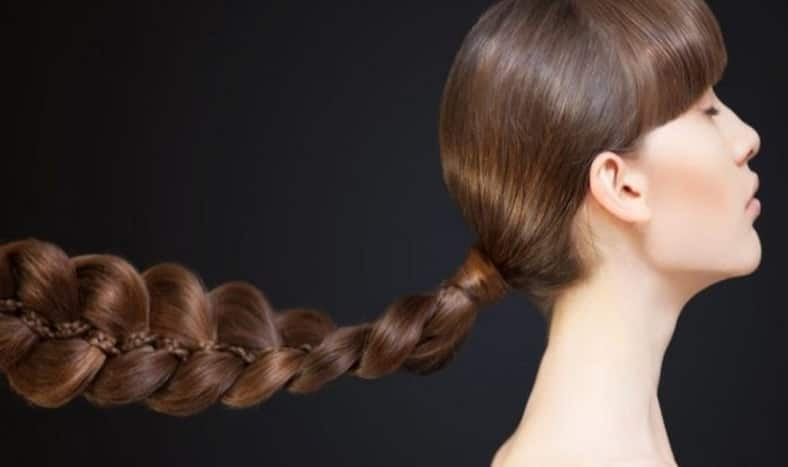 Looking for a perfect home remedy for hair growth? Amla is the ingredient that can help you. This edible fruit is loaded with vitamin C, gallic acid, flavonoids etc. that are known to be good for hair growth and its texture. Amla can also prevent the onset of dandruff and can improve hair quality. Also Read – Hair-Care Tips: How to Get Rid of Premature White Hair?
Antioxidants present in this fruit neutralise the free radicals that cause oxidative stress a known factor behind hair loss, greying of hair, and premature ageing. Amla also contains tannins that protects your hair from photodamage.
Daily use of Amla can strengthen your hair follicles and reduce hair thinning. Also, calcium present in it can promote the growth of healthier hair. Here is how to use Amla for the hair growth. Also Read – Beauty Tips: How to Prepare Banana Hair Masks to Add Volume And Long-Lasting Shine to Your Tresses
Amla And Coconut Oil
Mix 2 tablespoons coconut oil and 1 tablespoon olive oil in a bowl. Heat them and then add 2 teaspoons amla powder in it. Now, let the mixture cool down. Drain the oil using a muslin cloth and apply it on your scalp and hair. Massage for around 15 minutes and then let the oil stay for at least 30 minutes. Then, wash off using a sulfate-free shampoo. Coconut oil present in this mixture can repair hair damage and split ends. Also, it can improve hair colour and reduce hair loss.
Amla And Shikakai
Take a bowl and mix 2 tablespoons amla powder, 2 tablespoons Shikakai powder, and 4 tablespoons water in it to make a consistent paste. Apply this mask on your hair and scalp. Now cover your head using a shower cap and then wait for 40 minutes. Then, rinse it off using cool water. You can skip the use of shampoo as Shikakai has cleansing properties. It also strengthens the hair at the roots and the thickness of hair.
Amla Powder And Egg
Whisk 2 whole eggs in a bowl and then add Amla powder in it. Mix well until you get a smooth paste. Now apply it on your scalp and hair. Leave it for approximately 1 hour and then rinse it off using cool water. Applying this hair mask once a week can give you the required result. Eggs are full of protein and that's why they are associated with hair growth.
This is a wonderful recipe of homemade amla oil that my grandma makes very often. Mind you, I am spilling the beans of her secret of long & thick hair.
Whenever I visit her, she insists on making this oil for grey hair and massaging it generously on my hair. I dreaded it when I was a kid. But now I always urge her to make an extra bottle of her special amla oil so I can take it with me.
Amla Oil Benefits
We all are well aware of how wonderful Indian gooseberry is when it comes to your hair and skin. Loaded with vitamin c it heals your damaged scalp and fights those itchy infections too. It also darkens hair over time with regular usage and combats hair loss.
Plus, it adds a wonderful shine and infuses hair growth too.
What more can you ask for, right?
How To Make Homemade Amla Oil?
I absolutely love homemade oils.
I find them really therapeutic. whenever we make anything at home we never compromise on quality and its full of love. The same is this oil. My grandma makes it with so much affection for all of us.
Here is how she makes it:
Ingredients:
Either Amla powder: 1 cup
Or freshly extracted amla juice: 1 cup
Coconut oil: 1 cup (extra virgin works best)
Neem leaves: 8-10
Fenugreek (methi) powder: 1 TSP
Directions:
Take a bowl and add the extra virgin coconut oil to it.
Add the amla powder or freshly extracted amla juice whatever you have handy. Both of them work well. Mix well.
Now put this combo on a double boiler.
After the oil starts getting warmer, add fenugreek powder and neem leaves to it. Adding fenugreek and neem helps fight scalp infections and combats hair loss effectively.
Heat it for 5 minutes until the oil gets darker. Now turn off the gas and let the oil cool aside.
Strain the oil using a muslin cloth and store your freshly made amla oil for a month. Just make sure you keep it away from moisture and direct sunlight.
You Might Also Like: My Grey Hair Reversal Story!
How To Use Amla Oil For Grey Hair?
While applying this homemade amla oil for grey hair, make sure you detangle your hair first.
Now part your hair into smaller sections and apply this oil using your fingertips. Massage well and for best results leave it overnight. Shampoo and condition your hair the next morning as usual.
If possible practice the inversion method for more improved results.
Why Would This Oil Work?
Its because it is loaded with just the right set of ingredients.
Amla in the oil helps cover grey hair effectively and adds a wonderful shine.
Coconut oil that we are using as the base oil, adds moisture, and triggers hair growth.
Neem leaves help fight all scalp infections.
Fenugreek powder helps combat hair loss.
So if you use this hair oil regularly, not only will it cover grey hair naturally over time but will also heal your scalp and control hair fall.
Researches in India discovered that while testing four different hair products which included pure amla oil too. It was found that amla oil was most repellent and toxic towards hair parasites. That is why it helps to keep hair parasite-free.
Another studies conducted in India and Pakistan, researchers found that amla oil and other herbal oils did help in improving hair health and trigger hair growth.
A 2012 study found that amla oil worked extremely well in inhibiting 5-alpha reductase. Thus, it is an excellent natural hair oil that works well to treat baldness and regrow hair faster.
Pure Amla Oil For Grey Hair In The Market
If making hair oils at home isn't your cup of tea, then don't worry. Here are some pure amla oils available in the market that will work great for grey hair reversal, controlling hair fall and triggering hair growth:
Best Amla oil benefits your hair to grow, reduce dandruff, and prevent their graying. Rigel delivers pure amla oil in UK and guarantees the results!
Description
Additional information
Amla is a remedy for weak hair, so combining Amla reetha Shikakai Oil is the best use of Amla Oil. Rigel Provides pure Amla Oil in UK wth pure and best amla oil ingredients.
In different researches conducted, it has been proven that Amla oil is used for keeping the parasites away from hair.
Amla oil is beneficial for hair as it stops the hair from getting gray and keeps them shining for a long time. Amla Gold Hair oil also strengthens the hair and promotes hair growth by removing dandruff. Amla Hair oil has been touted as an ayurvedic treatment to help increase hair health and boost hair growth.
Pure & best Amla oil benefits
Amla oil is most commonly used for scalp and hair health, but there are many other Amla oil benefits as well.
Amla oil improves brain health and functions.
It reduces dry skin.
Amla oil enhances vision.
It reduces dehydration
Amla oil lighten or brighten the skin.
It reduces cold and flu recovery time.
This ail also reduces inflammation and sinus congestion
Amla oil improves blood pressure and reduces the chances of cancer & chronic diseases
Pure amla oil also improves digestion and food absorption
Amla oil reduces the appearance of scars, wrinkles, and age spots.
Does amla oil really work?
Amla fruits are known to be high in antioxidants and have other essential nutrients. Amla oil has other essential nutrients and antioxidants as well as associated with the type of oil used.
Amla oil contains the following nutrients, which are suitable for health and hair.
Polyphenols
Vitamin A & C
Pure amla oil contains magnesium, potassium, calcium, and carbohydrates
It also contains proteins and amino acids
However, amla has been used and consumed by humans for thousands of years. And amla oil is also essential to several ancient medicine systems.
How to use amla oil?
Amla oil is gently massaged into the scalp, so it lightly coats the hair, but people with already an oily scalp should apply amla oil to their hair shafts. After 15 minutes, erase the amla oil from your hair using warm water, but if amla oil gets into your eyes, rinse it with cold water. Black Castor can be combined with Amla Oil to get benefits from both of these gems. Black Castor with Amla Oil is found to have enormous benefits like protecting skin from bacterial attacks and other prominent benefits.
You can also use amla oil by mixing it with other essential oils like rosemary oil, coconut oil, etc., and mix it with your lotion or shampoo and then applies to your hair.
Also called Indian gooseberry, amla is a super fruit – it has more vitamin C than an orange, along with other nutrients like fibre, potassium, and an array of powerful antioxidants. In Ayurveda, it has been used to successfully treat hair, scalp and skin conditions for thousands of years. Today, we'll tell you all about how to use amla for hair to reach its heights of health.
How To Use Amla For Hair To Grow Thicker And Healthier
1. Amla + Lemon
Lack of vitamin C is a common reason for people's hair thinning down. This lemon and amla for hair growth blend will provide your scalp with loads of vitamin C so that your hair can bounce back to health.
Squeeze a tablespoon of fresh lemon juice into the same quantity of amla juice. Blend the two together with a spoon. Dip your fingertips in it and apply it to your scalp in circular motions. Wash it off after around 15 minutes with herbal shampoo. You can do this a couple of times a month.
2. Amla + Henna
Henna and amla powder for hair is an age old remedy that improves hair texture as well as growth. This hair mask takes care of hair and scalp damage, dryness, and premature graying.
Twice a month, add 3 tablespoons of henna powder and half a lemon's juice to 1 tablespoon of amla powder. Adding water, mix them to form a thick paste. Let it rest for 2 hours and then apply it to your scalp. After 2 hours, wash it off with mild herbal shampoo.
3. Amla Oil + Coconut oil
Coconut oil and Indian gooseberry for hair are excellent destroyers of dandruff. Together, they provide your scalp with much-needed moisture and nourishment, get rid of flakiness, relieve itchiness, and restore your scalp's health.
It's quite simple: just add a tablespoon of coconut oil to an equal quantity of amla juice. Stir them well and apply it to your scalp. Leave it overnight and wash it off the next morning with lukewarm water and mild herbal shampoo. You'll feel the difference instantly. Do it thrice a month.
4. Amla + Shikakai
Shikakai (Acacia concinna) is herb native to Asia whose hair beautifying properties have long been recognised. It forms an important part of hundreds of hair care formulations. Shikakai and amla coupled together make a potent tonic for hair fall and loss of shine.
Once a week, add 2 tablespoons of shikakai powder to an equal quantity of amla powder. Pouring water, mix the two to form a thick paste. Massage it onto your scalp and apply it along your hair strands too. Let it work its magic for about 30 minutes and then, wash off with lukewarm water.
5. Amla Oil Massage
Last on our list of ways to use amla for hair list is massaging with amla oil. It is not only immensely relaxing after a tiring day at work, but it also boosts blood circulation. And the oil supplies essential vitamins, minerals, and antioxidants for your hair to grow thicker and healthier. It goes a long way in reducing stress – a common contributor to hair fall.
Once a week, warm up amla oil and massage it onto your scalp in circular motions with your fingertips. Let it stay for 1-2 hours and then wash off with lukewarm water and mild herbal shampoo. You can also have a relaxing bath with essential oils like lavender and rosemary.
You could also drink amla juice to maintain healthy hair and skin, and a host of other benefits.
According to a study, Amla stimulates hair growth and strengthens your hair follicles. If you are suffering from hair loss and hair thinning, Amla comes to the rescue.
Contents
Seven Indian Gooseberry Benefits For Hair

Amla as a superfood
There are myriad nellikai benefits or benefits of eating Amla daily. It is enriched with vitamin C, calcium, iron, phosphorus, carotene, vitamin B, protein, and fibre. All of these nutrients are essential for healthy hair.
Amla to prevent hair loss
According to a study, Amla stimulates hair growth and strengthens your hair follicles. If you are suffering from hair loss and hair thinning, Amla comes to the rescue.
How to use amla powder? You can use amla hair packs and oils to prevent hair loss. To make an anti-hair fall hair pack, soak some fenugreek seeds overnight and blend these seeds in a grinder. Add amla powder and some water to make a paste.
When to use it? You can leave the fenugreek and amla paste for 30 minutes before washing your hair.
Amla for dandruff
The antifungal and anti-viral properties of Amla prevents dandruff and treats itchy scalp.
How to make it? Amla fruit benefits can be used to cure dandruff and to treat scalp infections. You can take some amla juice and mix it with lemon juice. Apply this hair tonic on your hair, and it will help manage dandruff and detoxify your scalp.
When to use it? Apply it to your scalp and leave it for 15-20 minutes before washing your hair.
Also read: Dry Amla benefits
Amla for grey hair
Enriched in antioxidants and vitamin C, Amla helps to rejuvenate your hair and delays hair greying. As per a study, it even helps in fighting off premature greying.
How to use it? You can mix some henna powder with some amla powder to make a concoction. This concoction will enhance the natural colour of your hair.
When to use it? Use this hair pack once a month for the best results.
Amla powder for hair growth
The high iron and carotene content present in Amla stimulates hair growth and imparts volume to your hair.
How to use it? Mix amla powder with some powerful herbs like shikakai and reetha powder, and add some water to form a paste. Apply this paste generously on your scalp and hair strands.
Amla to improve hair quality
Amla is proven to restore the shine and volume of your hair. This potent herb is rich in antioxidants and vitamin C, which conditions your dead hair ends and imparts a long-lasting shine to them.
How to use it? To improve the hair quality, you can consume Amla daily on an empty stomach or apply it to your hair in the form of hair tonics, hair packs, and hair oils.
When to use it? One can apply amla hair packs once or twice a week.
Amla powder and coconut oil for hair
Amla mixed with coconut oil can be used as a natural elixir on the scalp and hair. You can make this concoction by mixing some dry pieces of Amla in coconut oil. Boil this concoction till the liquid turns brown, and your amla coconut oil is ready!
How to eat Amla for hair growth?
Are you wondering about how to eat Amla for hair? You can consume Amla raw in the form of amla juice or amla powder. If you have a sweet tooth, then a delicious form of amlas like murabba, amla candy, and even dips and pickles can satiate your taste buds.
Regular consumption of Amla encourages healthy hair growth and also prevents hair thinning. As per a study, the best time to have Amla is early morning on an empty stomach. As it is rich in fibre content, make sure not to consume an excessive amount of Amla as it can lead to constipation and other gastrointestinal issues.
How to apply Amla on hair
Amla can be applied to the hair in various forms. One way to do this is a hair pack. You can make an amla powder hair pack by combining the amla powder with some water. Apply this hair pack on your scalp, leave it for 15-20 minutes, and then wash it off with a mild cleanser.
How to use raw Amla for hair
You can directly obtain dry amla benefits for hair by putting Amla in your grinder and straining it out to get some juice from the raw Amla. Apply this amla juice directly to your scalp and on your hair.
Ayurvedic herbs like Ashwagandha for hair and amla have been used for centuries for the betterment of hair health. Give it a shot!
References
Mahendra Parkash Kapoor, Koji Suzuki. (2019) Clinical evaluation of Emblica Officinalis Gatertn (Amla) in healthy human subjects: Health benefits and safety results from a randomized, double-blind, crossover placebo-controlled study. (Contemporary Clinical Trials Communications) https://www.sciencedirect.com/science/article/pii/S2451865419302625
Vanita Somasekhar, Purnima Ashok. (2016) Comparative antioxidant and bioavailability studies of Vitamin C in Phyllanthus emblica Linn. and its combinations with Piper nigrum Linn. and Zingiber officinale Roscoe. (Brazilian Journal of Pharmaceutical Sciences) https://www.scielo.br/j/bjps/a/WNr9FwBBNqTpNTd9frYyF6d/?format=pdf&lang=en
Mir Monir Hossain, Kishor Mazumder. IN VITRO STUDIES ON ANTIBACTERIAL AND ANTIFUNGAL ACTIVITIES OF EMBLICA OFFICINALIS. (INTERNATIONAL JOURNAL OF
PHARMACEUTICAL SCIENCES AND RESEARCH) https://ijpsr.com/bft-article/in-vitro-studies-on-antibacterial-and-antifungal-activities-of-emblica-officinalis/?view=fulltext
Jae Young Yu, Biki Gupta. (2017) Preclinical and Clinical Studies Demonstrate That the Proprietary Herbal Extract DA-5512 Effectively Stimulates Hair Growth and Promotes Hair Health. (U.S. National Library of Medicine) https://www.ncbi.nlm.nih.gov/pmc/articles/PMC5429933/
Superb Shikakai
As a natural surfactant, shikakai cleanses your scalp of all dirt, dead skin cells. Shikakai removes excess oil and greasiness in the scalp and not the essential oils required for healthy hair growth.
Dry Amla Benefits
Amla is great for your hair because it strengthens hair follicles and reduces biomarkers of oxidative stress. It increases blood circulation in the scalp, thus stimulating hair growth. It also helps manage the problem of dandruff and prevents premature greying.
Amla oil is one of the most popular types of hair oils, that is used all over the world. In India, it is sold through many brand names like Dabur Amla Tel, Nihar Shanti Amla, etc. Amla fruit has a very significant place in Ayurveda and other practices that promote natural remedies. It is a proven fact that amla has many virtues and it is beneficial for the whole human body.
There are many studies that have stated the beneficial properties of amla and its oil. Amla oil contains antioxidants and omega 3 fatty acids which help to promote hair growth. Amla oil is believed to have antibacterial and antifungal properties; as such it is very helpful in maintaining the good health of the scalp.
The scientific name of amla is "Phyllanthus Emblica" and it is a member of the "Phyllanthaceae" family, it is a family of flowering trees having around 2000 species. In Ayurvedic practices and traditional Indian medicine systems Amla, Brahmi and Bhringaraj have been given utmost importance for all kinds of issues and problems related to hair, roots of the hair, and the scalp.
Amla oil is mostly used for hair and the scalp, but many people also use amla oil for application on facial hair and body skin. There are many beneficial elements in amla like iron, magnesium, calcium, potassium, etc. And compounds like protein, amino acids, polyphenols, gallotannins, etc. which make it a very effective tonic for hair.
Article At A Glance
How To Make Amla Oil
Herbal Amla oil is considered to be one of the most effective herbal oils for hair, so if you are a fan of herbal products then you should definitely try making this herbal amla oil for yourself. The main ingredient which is used for making herbal amla oil is dried amla.
But with many brands that sell Amla oil, it is observed that they contain 40% or more mineral oil. This mineral oil is not at all good for the hair, scalp, and even for the head and the brain.
Making amla oil is an easy process and it does not even require a lot of time. So if beneficial and natural amla oil can be prepared in an easy way, then why should we rely on other harmful options in the market?
Let us understand the process of making this oil in a step by step manner.
1. The first step is to prepare the dried amla, for this, you can chop the fresh amla fruit into small pieces, and then they can be dried under the sun for about three to four days until all the moisture dries up.
2. The other option is to directly purchase the dried amla fruit from the market or else it can be purchased from an online store.
3. The other ingredient which is to be used is the curry leaves (Murraya Koenigii), these leaves have many benefits, they are a rich source of nutrients, and they contain iron, calcium, and vitamin C. As such they are really good for hair growth.
4. To prepare the herbal oil, soak the dried amla for around eight to ten hours in purified water. And after that boil the amla with the water in which it was soaked. Keep boiling the water until almost all of it gets evaporated. And then, let this thick mixture cool down.
5. After the mixture gets to the room temperature, sieve it, and extract the juice from the amla paste, you can do that with the help of a muslin cloth.
6. Now you will need some coconut oil, and the curry leaves that we discussed earlier. For making the oil you can use a wok or a cauldron, add the extracted amla juice, and mix it thoroughly with the coconut oil and curry leaves in the wok or the pot, and start heating at a low flame.
7. You will see that it will start producing the bubbles, keep heating this mixture for about 15 minutes, you will see that the curry leaves turn to brown color and the bubbles will disappear.
8. After that turn off the flame and let the oil cool down, you can sieve it one more time to separate clean oil.
9. This oil can be stored in a glass jar or plastic bottle for three to four months.
10. To get proper results you should apply this hair oil, at least two to three times a week, preferably in the evening, and then wash it off the next morning.
How To Apply Amla Oil
Applying hair oil might seem to be a very simple task, and it is actually quite simple, but there are certain things that you should know about the proper application of oil for maximum benefit. It is suggested to use homemade amla oil for getting optimum results.
Before applying the amla oil make sure that you have a clean scalp, if you have long hair you should first take the hair oil out in a bowl. Take the quantity according to the length of your hair.
Gently heat the oil to make it lukewarm, the warm oil gets easily absorbed and it also gets deeply penetrated into your scalp.
If you have really long hair then you should first partition your hair into small sections, and then apply the oil with the help of a cotton ball in a tapping motion. Then gently massage your scalp with the help of your fingertips for about 15 minutes.
Amla Benefits For Hair And Body
Amla is also known as Indian gooseberry, and it is considered as one of the most beneficial fruits known to mankind. Amla has essential fatty acids and it is very rich in vitamin C and hence it can prevent premature greying of hair, it also prevents from dandruff problems and scalp irritation, it reduces hair fall, and gives a natural shine to the hair. Along with these benefits, there are several other benefits of the amla fruit.
1. Amla fruit can be consumed directly, although it has quite a sour taste, but if it is eaten directly or consumed as juice, it helps with skin problems such as acne and dry skin.
2. It is believed that regular consumption of amla may reduce the risk of cancer. Many people also use amla juice as a supplement whilst undergoing radiation or chemotherapy to reduce the harmful effects.
3. The polyphenols present in the amla fruit helps to prevent excessive oxidation in the body, and it is also helpful in maintaining proper blood sugar levels. The presence of fructose also allows the body to absorb insulin more effectively.
4. It is said that drinking Amla juice regularly helps to increase sperm count, as such it can benefit the men who have a low sperm count.
5. Amla juice contains vitamin C in more quantity as compared to the other fruits like orange, which in turn helps to promote a healthier immune system.
6. Amla can be dried and converted to powder, this powder can be used to make amla oil, and it is also used in many other hair products. It greatly helps to enrich and heal the hair and cures dry and itchy scalp.
7. Amla fruits are also considered an excellent source of rehydration and detoxification, it also helps in removing the hangover and alcohol intoxication.
8. Amla is also considered very good for the stomach, it is fibrous and it has anti-inflammatory properties and high water content, and all these combinedly act as a perfect antidote for stomach problems and acidity.
8. Amla gooseberry is helpful in reducing cholesterol, as it is rich in fiber and iron content. It also reduces the production of free radicals in the bloodstream, which reduces the risk of heart diseases.
9. It is rich in vitamin A which helps to maintain good eyesight, and it also boosts collagen production in the body, which helps the skin to retain its elasticity to keep you looking younger.
10. Amla fruit also aids the body in absorbing proteins, which stimulates the metabolic process of the body. This increases the energy levels of the body and also helps in a healthy weight loss.
Amla oil is the Indian secret for long and lustrous hair. Women and men alike have been using this oil for centuries to fight many hair issues and it has never failed us. Also, known as the ' Indian Gooseberry' is derived from the Amalaki tree which is found in India. This oil oozes with nutrients and fatty acids which makes it elixir for your hair. Anyone who is familiar and is a fan of Ayurveda will know how wholesome the properties of this fruit is. The hair product industry has been using it as an active ingredient in most of their hair growth products. But wait! its benefits just don't end there. To know all about Amla hair oil and its goodness, continue reading!
Benefits:
This multifunctional hair oil can solve a lot of your hair related problems at once. Kind of like a one-stop solution. But in case you want to know the specifics, here are some problems amla hair oil is great at solving!
Hair Fall Treatment
Amla is known as the elixir for hair. Amla oil has vitamins, minerals, amino acids, and phytonutrients in abundance. Therefore, massaging it on your scalp can help increase blood circulation and improve the hair strength. Strong hair is the solution to hair fall and amla oil strengthens the hair fibres. Amla oil for men is also recommended by dermatologists to fight Male pattern hair loss, also known as androgenic alopecia.
Dandruff Treatment
The vitamin c present in amla oil prevents the scalp from getting dry. Dry scalps are the number one reason behind dandruff. This oil is also anti-inflammatory and anti-bacterial so it helps fight itchy and flaky scalp. The ph level of your scalp can be maintained by amla oil which in turn can prevent dandruff.
Treats Premature Greying Of Hair
Deficiency of nutrients in hair play an active role in premature greying of it. Making amla oil a part of your hair care routine can help retain the natural colour of your hair. Adult Men face a lot of premature greying of hair and to fight this amla oil for men is a great option.
Hair Growth
Amla oil comprises all the nutrients that are required to make your hair glossy, smooth and strong. The high iron and carotene content is hugely responsible for making it good for hair growth. It also has fatty acids in abundance to which it owes its nourishing qualities. Regularly oiling your hair with a mixture of amla and coconut hair oil can help you get the goodness of both worlds.
Now that we know about all the goodness stored in this oil, here are some ways you can incorporate it in your hair routine for longer and softer hair.
Hair Oil
Amla oil is the simplest way to make amla a part of your hair care routine. The best amla hair oil available over the counters is often infused with other carrier oils to hike its already existing properties. You can also make it at home by mixing a spoon of amla powder with coconut oil and heating it in low flame.
Hair Mask
Hair masks might seem to be an additional step in hair care but it is important. Combining a little bit of amla oil to your ready-made or home-made hair mask can increase its nourishing properties. You can make a mask with curd, milk, egg and amla oil or powder. This acts as a perfect plus one step in your elaborate weekend hair care routine to fight all the damage caused to your hair because of dust and pollution.
Hair Tonic
You can mix a little bit of almond and amla hair oil and apply it at the ends of your hair to fight split ends. Using this tonic in a pea-size amount post hair wash can help you tame your hair and make it more manageable. Plus it can also retain all the shine that was stripped off your hair due to the chemicals in the shampoo.
Frequently Asked Questions:
Is Eating Amla Good for Hair?
Yes! By now, you've come to know of the many benefits this fruit carries. It is one of the best ingredients for your hair and women and men alike have trusted it for years. It is sometimes called the 'wonder fruit' for hair as it not only helps fight dandruff but also makes your hair amazingly strong.
How to Use Raw Amla For Hair?
Mix the fruit with a little bit of water and grind it into a solution. You can then apply this solution directly to the hair. You can also use the above-mentioned technique to make amla oil for your hair at home.
What to Know Before Applying Amla Oil to Your Hair?
Now that you are aware of all the goodness this oil carries in itself and how great it is for your hair, here are two points you need to keep in mind before using amla oil for hair.
Patch Test
Even though natural remedies have proven to be effective most of the times, every person reacts to them differently. while amla oil can be a magic potion for some people, others might not find it so useful for their hair. To see if you are allergic to amla or whether it has any foul effect on your scalp, it is always advisable to first do a patch test. Once you get the green signal and feel that you are fine with how it feels, do ahead and give yourself the best head massage.
Prefer Ready-made Oil
As mentioned earlier, amla can be a little too much to take all by itself. Hence for best results, we suggest you use it with a carrier oil such as almond, coconut or even castor. This will not only dilute the oil but also provide your hair with additional benefits from other oils. Mixing different oils and massaging it is best for your hair. Also, prefer buying the best amla hair oil from stores or online rather than making them at home. Most bought amla oils have the amla content in the perfect amount which is tolerable by the hair and scalp.
Hair is an emblem of femininity and everyone's desire is to have a good and healthy hair. During earlier times natural oils were used to keep the hair more healthy. However, getting healthy hair and maintaining it properly is a great task. Unless you have the right ingredients with you.
Amla has got a multitude of benefits to promote the health of your hair and scalp. Amla is a source of antioxidants that is rich in Vitamin C, which contains kaempferol, flavonoids, and gallic acid, all of which help enhance hair texture.
You might be wondering how does the fruit boost the growth of hair Right.
Let us discuss how Amla is effective for hair growth:
Massaging your hair and scalp with Amla oil boosts blood circulation, improving blood circulation means our hair is getting the nourishment for the hair follicles and hair growth.
By massaging Amla it will remove the dirt and grease from the scalp promoting overall scalp health.
Have you ever thought about why our hair breaks?
This is because of the deficiency of Vitamin C and we can regain it through consuming Amla. Regular use of Amla improves the strength of the hair follicles and prevents issues like breakage and split ends.
How to use Amla at home:
1. Amla Oil for Hair Growth
2 teaspoon Amla Powder
2 tablespoon Coconut or Olive Oil
How to prepare:
Heat the oil and add two teaspoons of Amla powder and heat the oil until it turns brown. Later leave the oil to get it cooled. Extract the oil from the prepared mixture and by maintaining a lukewarm apply the oil to the hair and scalp. Massage it for 15 minutes. Later leave it for 30 minutes and wash the hair with a mild shampoo.
It is suggested to apply the oil thrice a week as it will help in hair growth in a healthy manner. With Coconut Oil- Coconut oil has strong penetrative properties that help it seep deep into the hair shafts, nourishing your hair with the goodness of amla. It also has antibacterial properties that help maintain scalp health. With Olive Oil- Olive oil is a natural conditioner that helps hydrate your hair, making it smooth and manageable. This helps deal with issues like breakage and split-ends effectively.
We have come up with Mitvana's Vitalising Hair Oil that helps the hair to grow naturally by providing all nourishment to the hair. The oil is made from the natural Ayurvedic ingredients like Amla and Centella.
2. Amla Powder and Egg for Hair growth
2 whole Egg
½ cup of Amla Powder
Add the egg and mix it well till it starts to fluff up. To this add the Amla Powder and mix it until you get a consistent paste. Apply this as a hair pack to your hair and scalp and leave it on your hair for around 1 hour. Later wash your hair with cold water.
3. Henna and Amla Powder for hair growth
1 tbsp amla powder
3 tbsp henna powder
4 tbsp warm water
Add the ingredients in a bowl and stir until you get a smooth, consistent mixture. Leave the mixture to soak overnight. In the morning, apply the mixture to your scalp and hair. You can add yogurt to the mixture if you do not want your hair to turn brownish orange. Once your scalp and hair are fully covered, leave the mask in for about 1-2 hours. Wash your hair with cool water. Henna is an excellent ingredient for scalp health. It removes the oil and dirt, unclog your follicles, and boosts healthy hair growth. The ingredient also keeps your hair from greying.
Read more – Treat your dandruff with ayurvedic hair care products
4. Amla and Lemon Juice for Hair Growth
1 tbsp amla juice
1 tbsp lemon juice
Combine the amla and lemon juice and mix it well. Massage it to your scalp for about 5 minutes. Once your scalp is covered, leave the amla-lemon solution on for an additional 10 minutes. After the 10 minutes have passed, wash your hair with a mild sulfate-free shampoo with cool water.
5. Fenugreek and Amla for Hair Growth
2 tbsp amla powder
2 tbsp fenugreek powder
5 tbsp warm water
Add the ingredients in a bowl and stir until you get a smooth, consistent mixture. Leave the mixture soak overnight. Apply the mixture in the morning to your scalp and hair. Leave the mask in for about 20 minutes. Wash your hair with cool water with a mild sulfate-free shampoo.
6. Curry Leaves and Amla for Hair Growth
1/4th cup curry leaves
1/4th cup chopped amla
1 cup of coconut oil
Heat the coconut oil and to it add the chopped amla and curry leaves. Heat the oil until it turns brown. Turn off the heat and leave the oil aside to cool. Extract the oil from the prepared mixture in a jar. Maintaining the lukewarm for the oil, apply it to your scalp and hair. Massage your scalp for about 15 minutes. Once you are done massaging your scalp and your hair is fully covered in the oil, wait for another 30 minutes. Wash the oil out with a mild sulfate-free shampoo with cool water.
Conclusion
These are some of the amazing benefits of Amla to promote your hair growth. It is always recommended to choose ayurvedic products because it is chemical-free and has no side effects. Mitvana Stores provides its customers with products that are manufactured from the Ayurvedic ingredients. They provide Ayurvedic Skincare products online which is effective for various hair treatments.
There are tons of different oils on the market but if you're searching for one that promotes hair growth – look no further than amla oil – which we have everything you need to know about.
If you purchase an independently reviewed product or service through a link on our website, we may receive an affiliate commission.
More Related News:
7 Best Keratin Treatment At Home Products: Our Picks
Rice Water For Your Hair: How To Use It & What The Health Benefits Are
Aussie Miracle Curls Review: Is It Right For You?
If you are someone suffering from hair loss or thinning or just want to have healthier hair but don't want to jump through hoops – you're in luck. You don't have to go to a doctor and splurge to treat hair loss because amla oil is a great natural alternative. Amla oil for hair growth is an Ayurvedic remedy that helps to promote hair growth and thickness. Ayurveda is an ancient form of medicine primarily used in India that involves a holistic approach to treating issues.
Amla oil is a simple and natural way to help grow your hair out and we have everything you need to know before you try it. To give you even more incentive, celebrities including Kim Kardashian and Sofia Vergara have also tried the oil and have loved it.
What is Amla oil?
Amla oil comes from the fruit of the amla plant which is also commonly known as Indian gooseberry. For years, the il has been treated as medicine for digestive issues and reducing dandruff, as well as hair growth and conditioning. The oil contains both vitamins C and E, which are both essential ingredients for hydration and anti-aging. There are many benefits to the oil and very few health risks, however, you should always patch test a product on your hand before using it to see if any irritation occurs. If it does, see your doctor immediately.
How to Use Amla Oil On Your Hair
Using amla oil is very simple and there are different ways to apply it depending on the product. In most cases, you can apply the oil from your roots to ends while massaging it into your scalp. This can be done on either wet or dry hair. You then want to wait at least an hour to let it sink in – almost as if you were using a hair mask. Once the oil is absorbed into your hair, you can rinse it out with lukewarm water only. Some products may say to shampoo after, which in that case, you would.
Our Picks
If you want to try amla oil for yourself, but don't know where to even begin – do not fret, because we rounded up some of our favorite products below:
While there are many different types of hair oils, one that has not been given much attention is amla oil. Amla oil is extracted from the Indian fruit called as Indian gooseberry or amla. This berry is green in color and is very beneficial in a number of ways. Along with being good for curing asthma, amla is very much useful for hair care as well. In current times, amla hair oil is used widely for getting a better quality of hair.
The process of making amla hair oil is very easy. All you need to do is just crush a few amlas and immerse them in a base oil like coconut oil. Let them steep overnight. Then the next morning you must drain out the resultant liquid and use it as amla oil on your scalp. This will help in growing back hair and will also result in maintaining a good quality of hair at all times.
This article helps you with the benefits and virtues that amla oil has. This includes information on all the useful ingredients that play a major role in providing adequate nourishment to your hair. We also explain to you how can use it for reducing disorders that are assumed to be untreatable.
Read on to find out the different ways in which you can make use of this wonderful oil to have a rejuvenating effect on your hair.
The Unending Benefits of Amla Oil
Amla oil contains fortifying elements that help it to make hair follicles stronger and is also a very effective hair conditioner. Amla oil also helps in increasing the rate of growth of hair and also helps get rid of itchy dandruff and rough scalp.
This useful oil is rich in fatty acids and also contains high amounts of Vitamin C and other chemicals like flavonoids and polyphenols. It also contains the essential nutrients of carbohydrates, proteins, water, minerals, and vitamins. Some people have even stated that it helps in reducing greying of hair but the veracity of this claim is yet to be verified.
Ayurvedic amla hair oil has been derived from Indian flora whose efficacy has been highlighted in the ancient treatises. In this way, it represents the highest level of knowledge of our great land. We need the rest of the world know its advantages also.
Another unknown fact about amla oil is that it helps in reducing male pattern baldness that happens in men once they touch around 40. This is because it contains chemicals that inhibit the production of 5-alpha reductase that is responsible for this type of baldness that occurs in many men. In fact, many studies have shown that amla oil mimics the behavior of finasteride that is a useful medication for curing male pattern baldness. In this way, using amla oil for men helps in curing disorders that are assumed to be untreatable and can improve your hair health in a considerable way.
How To Use Amla Hair Oil
The easiest way of using the best amla oil in India is to apply it after a shampoo. You can also use it as a conditioner by massaging it on your hair strands in a horizontal fashion. This will help you coat your hair in the correct way.
Those with oily hair may not want to apply it directly to their scalp and may instead decide to apply the oil to the ends of their hair. You need to leave this on for a little more than 15 minutes and then you can make use of warm water to thoroughly rinse the hair.
Those who are experts in Ayurveda insist that massaging the scalp with amla oil regularly helps in reducing dandruff and also moisturizes a dry scalp. The best thing to do is to massage the oil into your scalp every day and then rinse it off after 15 minutes. You can even leave it on overnight on the scalp and then wash it off when you have a bath. When you are doing this, you have to cover the pillows using old torn towels or you can wear a shower cap that will help in preventing the oil from staining your bed linen.
As amla oil has a musky smell that is very strong, it should be used sparingly as a conditioner or styling oil. In contemporary times, amla oil is also included as an ingredient in shampoos. Also, a large number of amla powders contain the extract of amla in adequate proportions.
You can also combine warm water with amla powder to get a well-blended paste. You can increase the softness and thickness of your hair by using this blend on your dry hair and use it as a hair treatment . In this way, you can have your own spa at home.
Side Effects
While there are no side effects of amla oil, still it is better if you test a little oil on your skin before using this oil. It is better if you don't use it for a prolonged period of time if you want to avoid allergies or irritation.
There are some skin conditions that can occur if you use amla oil. Hence, use it liberally only on your hair. Take care to see that amla oil doesn't enter your eyes. Avoid using it while taking a shower or in a bathtub. This is because it can make the bathroom slippery and can lead to accidents.
Where You Can Buy Amla Oil
Amla oil is found in most stores. There are also many brands that have given a lot of importance to amla oil. You can use this best amla hair oil for getting good results. Most of these brands are Ayurvedic products. This is because Ayurveda specializes in using botanical extracts that are derived from the best places in India. Their use has also been acknowledged by Western countries recently.
The Final Word on Amla Oil
Regular topical usage of amla oil can help in moisturizing dry and frizzy hair. In this way, it can help in improving the growth of your hair very quickly and efficiently. So what are you waiting for? Just grab a new bottle of amla oil and see your tresses grow out to their maximum potential in the shortest time span!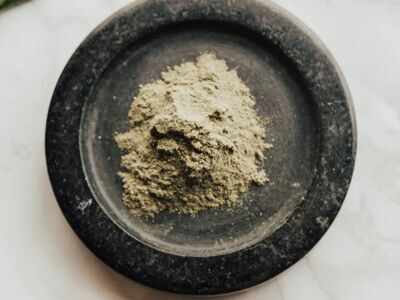 Image Credits: Pexels
Amla powder is obtained from the fine leaves of Indian Gooseberry. This plant is easy to grow in your backyard garden and can be grown in any soil type. Amla powder has also shown anti-inflammatory properties in addition to its benefits for the hair and skin.
Congratulations!
You have successfully cast your vote
Login to view result
Amla has long been used in Indian households as a medicine, fruit, pickle and even used in everyday cooking. Amla has several medicinal properties too that reduce the risk of dangerous ailments and serious conditions.
A Pure Form of Vitamin C:
Amla is rich in Vitamin C that is helpful in boosting the immune system. It makes your blood vessels stronger and thicker.
Amala is a great regulator of cholesterol. By regulating the cholesterol it reduces the risk posed to the heart.
Helpful in Controlling Hyperacidity and Stomach Ulcers:
Amla is also helpful in controlling hyperacidity and stomach-related problems such as ulcers.
Amla also contains tannins, phosphorus, iron, and calcium that make it beneficial for the entire body. Read below how to use amla powder for hair and several other ways of consuming amla-based products.
How to make amla mix?
Congratulations!
You have successfully cast your vote
Login to view result
Find a carrier to mix amla powder
Congratulations!
You have successfully cast your vote
Login to view result
Warm the oil in a pan for 4-5 minutes
Congratulations!
You have successfully cast your vote
Login to view result
Add 1 tablespoon of Amla Powder
Congratulations!
You have successfully cast your vote
Login to view result
Let the mix cool down, apply warm oil to the scalp and hair
Congratulations!
You have successfully cast your vote
Login to view result
Best amla Powders For Hair and Skin
Step 1: Find a carrier to mix amla powder
A carrier for amla powder is necessary. You can use multiple carriers that include
. The best carrier for amla powder is oil, you can add oil and amla powder and simply apply it to the hair. Use any oil including coconut and almond oils for best results.
UrbanBotanics Pure Cold Pressed Sweet Almond Oil
This oil can be applied directly to skin and hair. It contains vitamins and fatty acids that promote better hair growth and nourish dry skin. The oil is obtained from the cold press technique which rules out the use of heat and chemicals.
Step 2: Warm the oil in a pan for 4-5 minutes
Warm the oil in the pan for at least 4-5 minutes until it turns brown. Once the oil has turned brown, switch off the burner and let the oil settle. It is important to let the oil settle before adding amla powder to it. When applying the oil-amla powder mix ensure that the oil is warm to be used on the scalp.
Step 3: Add 1 tablespoon of Amla Powder
Once the oil has settled, add 1 tablespoon of amla powder to the oil and stir it well. After 2 minutes pour the warm oil into a bowl or oil container and get rid of the lingering powder. Before applying the oil do a quick check whether the oil is warm or not. It neither has to be hot nor cold. Use a cotton swab to apply the mic on the scalp, jab gently on the scalp and massage your head and hair.
H&C Herbal Ingredients Expert 100% Natural Amla Powder
This amla powder is full of antioxidants that reduce cell damage and increase immunity. Amla powder-oil mix can help you retain the natural colour of hair and control premature greying problems. For skin, amla powder gives a youthful and smooth look. It promotes hair growth and strength.
Just Jaivik 100% Organic Amla Powder
Amla helps in slowing down the ageing of skin and hair. It promotes better skin by rebuilding the cells from within. This powder when used with a carrier can be used for skin, hair, nails and more. It is rich in Vitamin C that boosts immunity and keeps the body healthy. It is also effective against greying of hair.
Best Amla juices for better skin, health, nails and hair
Step 4: Let the mix cool down, apply warm oil to the scalp and hair
Use a cotton swab to jab the oil in the scalp. For proper usage, pour the oil in small quantities in an oil container. This will ensure no wastage of the oil.
Many people may not like the oil-amla powder mix option, you can also do the same with water or milk. All you need to do is mix 1 tablespoon of amla powder with 4 tablespoons of any of the liquids and apply it to the scalp.
People also may prefer making a hair mask out of amla powder. Simply beat 2 raw eggs with 2 tablespoons of amla powder and apply it as a hair mask.
There are several other based products available as well such as juices, dried amla, amla pickle, amla creams and more.
Kapiva Wild Amla Juice
Kapiva wild amla juice dares its health benefits from the vitamin C rich wild amlas. This juice has presence of tannins and natural herbs that also make it an immune booster and antidote for better digestion. It is enriched with antioxidants for skin and hair nourishment. It also straightens follicles and aids in hair growth. This juice is made from wild amlas that have higher nutritional value and contain less water.
Can I have amla directly?
It is safe to have amla in its direct form. You can also have it in the form of juice or powder. Amla contains Vitamin C that is good for the immune system.
Is amla bad for kidneys?
No, amla is rather beneficial for the kidneys. It protects the kidneys and improves their function.
Is amla good for diabetes?
Research has shown that not only amla regulates the immune system, it is also beneficial in controlling blood sugar levels and is helpful for patients with diabetes.
Congratulations!
You have successfully cast your vote
Login to view result
DISCLAIMER: The Times of India's journalists were not involved in the production of this article.
If we tell you that there is one solution for all the hair-related problems, would you believe it? Here is the secret hair oil.
Written by: Chanchal Sengar Published at: May 16, 2021 Updated at: May 16, 2021
Amla or Indian gooseberry is a popular fruit in India. This is one of the best home remedies for many problems but today, we will talk about its benefits for hair issues. There are mentions in Ayurveda about the effectiveness of Indian gooseberry or Amla for skin and hair. Since it is loaded with vitamin C and E, it is great for skincare and haircare. You must consume amla but apart from that, applying the goodness of amla on your scalp and hair can provide innumerable benefits. The best way to get it is by applying amla oil or Indian gooseberry oil to your hair. Though you can easily get packaged amla oil from any local store, making an organic amla oil at home can yield superior results because it is pure without any adulteration. Let us tell you how to make amla oil by yourself and its usage directions.
How to make Amla Oil
To make organic amla oil, take some gooseberries, deseed them and grind them to a fine paste.
In a bottle, pour some coconut oil or almond oil or any hair oil that you prefer using.
Mix this paste to the oil and close the lid.
Keep the bottle aside for a week or 10 days.
After 10 days, filter the mixture to separate oil from the mixture.
Store it in another bottle or jar that you can use oil from.
Your homemade organic and unadulterated amla oil is ready.
Directions to use gooseberry oil
Firstly, you must use this oil twice a week to get desired results. Using once a week or once in a fortnight won't produce results for which you have done so much hard work.
Slightly heat the oil and then start applying it on your scalp and hair.
It would be great if you can oil your hair a night before hair wash day.
Otherwise, keep 40 minutes interval between oil application and hair wash.
Use herbal or chemical-free shampoo to get better results.
Benefits of Amla Oil
Amla oil is very beneficial for hair fall, scalp infections, untimely hair graying and other hair problems. It is the best Ayurvedic treatment for hair. Gooseberry has vitamin C and other beneficial elements like iron, calcium, phosphorus that keep hair and scalp healthy. Do you know that earlier, women used amla as a natural dye? This is because Amla oil can darken the hair that is turning white.
Apart from applying amla hair oil to get rid of hair problems, you must also consume amla or Indian gooseberry in whichever form you like. Either raw or in salads or amla juice or amla candy, to name but a few options. Amla is a good source of vitamin C and one amla provides the same amount of vitamin C as three oranges. There are many other fruits & vegetables that have more vitamin C than oranges. Besides, amla also boosts liver health by eliminating toxins from the body. This is why experts suggest consuming amla juice first thing in the morning. Amla is also a blood purifier and immunity booster. If you have weak eyesight, consumption of amla can improve it.
It smells so bad that some people find it sickly. However, it is irrelevant as amla oil works flawlessly. It provides complex, effective and express improvement of hair condition, eliminates hair loss and boosts its growth. How to use it?
The country of origin of amla oil is India. The oil extracted from the fruits of amla comes from the regions at the foot of Himalayas. Women from all over the world love it. Those women, who have already tried out the properties of this Ayurvedic recipe, do not want to give up on the product. In spite of a very unpleasant fragrance, they apply it to hair regularly. We would do everything for beautiful hair, wouldn't we? We can even put up with such strong aroma.
Use of amla oil in hair care

Amla oil can be used in hair care regularly. Pure amla oil as well as amla oil added to a hair conditioner or mask delivers really effective action. What does amla hair oiling treatment bring?
Amla is an Indian plant of healing and conditioning properties. It works for hair which needs nourishment, enhancing the colour and, most of all, strength. Amla oil deeply nourishes and stimulates growth. Hair stops falling out so much; it grows thicker.
How to apply amla oil?
Due to the strong scent, you should choose the application that suits you best. These are two most common methods:
Amla hair oiling treatment– take a small amount of the oil (1-2 teaspoons), massage into the scalp and spread gently on the lengths. You can apply it to dry or wetted with warm water hair (cuticles will be raised so substances will be better absorbed). You only need a small amount because it delivers intensive action. Applying the oil 15 minutes before washing is the best choice but you may as well leave it on for the whole night. The most important thing is to cleanse the scalp and hair afterwards with a good shampoo.
Amla oil as an additive – you can add a few drops of the oil to one portion of your hair mask or conditioner. The scent of the product may camouflage the unpleasant scent of the oil or at least make it less intense. It is a good idea for those who are more sensitive to fragrances. If we add amla oil to a different product, its action is the same and may work even better.
Be careful! You must be aware that if you have fair hair, regular application of amla oil can change hair colour and make it much darker.
Amla oil is derived from the Amla fruit (which is also called the Indian Gooseberry) that grows on the Phyllanthus emblica plant. The oil is made by soaking dried Amla fruit in coconut oil (or other oils like sesame oil or olive oil).
According to Curl Centric, the Amla fruit is allowed to soak over the course of 3 days, after which the dried fruit is removed from the oil and the Amla oil is strained and purified.
Amla Oil is gaining popularity in the beauty industry for its numerous benefits. It's known to stop hair loss, condition your hair, help with gray hair, and more.
Continue reading as we dig deeper into the benefits of Amla oil for our hair.
Amla oil for hair growth – natural hair – 4c hair- pre-poo
The Benefits
Amla oil is rich in vitamin C and natural antioxidants known as flavonoids and polyphenols. Antioxidants, minerals, essential fatty acids and lipids found in Alma oil do wonders for your hair and scalp.
Dabur Amla Hair oil
Stops Hair Loss
The oil strengthens hair at the source-the hair follicle. Strong hair follicles hold onto hair strands more effectively, reducing shedding and stopping hair loss. Due to its follicle-strengthening benefits, the oil is often used as a treatment for alopecia.
Stimulate Hair Growth
Amla oil is known to stimulate hair growth from your hair follicles, helping your hair to grow faster and fuller. Scientific evidence backs up this claim. Several studies in rats show that rats treated with Amla oil had faster hair growth than rats that had not been treated with the oil.
Slow Graying of Hair
One of the most exciting benefits of Amla oil is the delaying of hair graying. The oil can also be used to darken hair that has already turned gray.
Condition Hair Shaft and Ends
Amla oil leaves your hair soft and supple. For this reason, it's an excellent conditioner. After one use of Alma oil as a conditioner, many notice a big difference in their hair. They notice that their hair is no longer dry and frizzy. The oil literally brings hair to life.
Other Benefits
Aside from the above listed benefits, people all over the world credit Amla oil as a miracle dandruff remedy. It seems to get rid of those dry patches with ease.
Also, it's been observed that Amla oil is one of the best natural treatments for lice. In several Indian studies, it was found that Amla oil was very effective at killing lice.
How to Use Amla Oil?
Amla oil is often used topically as an oil treatment. The oil can be applied to your hair and/or scalp depending on the type of benefits that you hope to gain from the oil.
You can use Amla oil as a hot oil treatment to help restore moisture and manageability to thirsty hair strands. To use the oil as a hot oil treatment, warm the oil up, and apply it all over your hair. Cover your hair up with a shower cap and allow the oil to penetrate your strands for 15 mins to an hour.
Commonly, Amla oil is also used in place of your conditioner. So, immediately after shampooing your hair, you apply the Amla oil like a conditioner, massage it into your strands, wait a few minutes, and then rinse it out.
Also, keep an eye out for products containing Amla oil. You'll often find Amla oil in conditioners and deep conditioners.
Use the amla oil for hair growth as it is good for hair. Amla is a fruit known as Indian gooseberry & amblic myrobalan & grows from the Amalaki tree and comes from a native Indian tree.
Amla is rich in vitamin C, minerals, and antioxidants that are the essential things required for excellent hair growth.
Amla belongs to the category of ayurvedic medicine and has organic benefits on your skin as well as your hair. Due to the medicinal properties of the tree, it provides healthy and long hair in a natural way.
Well, amla is also treated with hair dandruff and premature hair graying, splitting, breakage & hair loss by boosting hair health and remove all the issues related to hair.
Use amla in the form of oil for good hair growth that can easily be available in the medical and beauty store.
Read below the amla benefits & how to use them for best hair growth without facing any side effects:
Benefits of amla oil for hair growth
Lots of benefits of amla oil when you use it on regular basis on hair. Following are the best advantages of applying amla hair oil.
Amla benefits for hair to treat dandruff
As amla is rich in vitamin C so it is the best solution to treat dryness and prevents the accumulation of dandruff. Due to anti-inflammatory and anti-bacterial properties are a good solution to stop dandruff formation.
With the use of amla, all the build-up of impurities from the scalp can be cleaned and regain the optimum pH levels of the scalp and the best use of amla is to help to reduce the itchiness resulting from dandruff.
How to use Use Amla Powder to prepare a hair mask
If you suffering from dandruff regularly then use amla powder as a hair mask. Make the hair mask by adding some tulsi leaves and apply them on your hair and scalp, leaves for 30 minutes.
Wash off with water and after 2-3 use, you are free from dandruff.
Amla growth oils for treating premature greying
Due to poor diet and lack of proper nutrition, many of us facing the use of premature greying so it is recommended to get rid of premature greying use the amla oil on your scalp on regular basis.
With the help of regular oiling, you can gain the natural color of your hair. But for the best result, you can take the same amount of almond oil with amla oil and mix well.
Apply the oil into your hair from root to tip and gently massage for some minutes. Leaves for overnight or 2 hours then clean with water.
You can also choose brigands hair oil for the treatment of grey hair due to powerful ingredients like Bhringraj and Indigo. Mix with amla oil in the same proportion and apply to your hair.
Best Amla hair growth oils
Buy any one of the following amla hair oil for the growth of beautiful hair. All are great and instant effects when you apply on hair.
Amla oil for hair growth
Dabur Amla Hair Oil
Nihar Shanti Amla Oil
Khadi Pure Amla Herbal Oil
Bajaj Brahmi Amla Hair Oil
Pure Naturals Herb Rich Amla Hair Oil
Jovees Amla and Beal Revitalizing Hair Tonic
Jiva Amla Non-Sticky Hair Oil
Amway Persona Amla Hair Oil
Tips for hair growth
By reducing hair fall, you can get promote the health of hair and ultimately hair growth. Just, take some drops of hair oil into your palm and apply with your finger on the scalp and hair till the ends.
Amla stops the breakage of hair by removing split-ends problems, you can massage with oil on your scalp, and the reason why amla hair oil is good is that amla contains vitamins, minerals, amino acids, and phytonutrients.
Through which circulation of blood enhances significantly throughout the scalp and hence growth increases.
It would be advisable that don't cover your hair with a cap after applying amla hair oil as enough oxygen and nourishment provides to the hair follicles and oil makes the hair fibers strength and get rid of hair loss.
Buy the best brand hair oil from the market & apply once or twice a week.
Why Amla for hair growth
Amla is rich in lots of essential fatty acids that go deep into the hair follicles, results in the hair are softer, shinier, and voluminous with increasing thickness.
High iron and carotene content enhances the stimulation growth of hair. You can use the powder form of amla also and make the paste of amla for hair by combining it with other herbs that good for hair growth and gives you desired result.
How to use amla with Reetha and Shikhakai
Take half cup reetha and shikhakai and half cup amla power. Soak the reetha & shikhakai overnight and blend to get the powder form. Mix all three and add water to it.
Make a smooth paste and apply it on hair, leaves for 4-5 hours, and clean with water.
Hair grow faster
With applying the hair oil & it would be recommended to you that eat amla fruit every day that work for reducing & preventing premature greying and enhance hair growth.
Amla improves the scalp conditions by removing dandruff, itchiness with many other uses. You have the choice to eat the amla fruits in the form of candy, pickles, etc. to drink amla juice.
Well, the taste of amla is too pungent but good for your skin & hair too. By eating or drinking juice, you can also improve your eyesight. Overall, it is the best fruit for your health.
Conclusion
Nowadays, most of among are affected with hair problems and 80% are suffering from premature greying of hair due to poor and busy lifestyle, unhealthy diet & lots of pollution.
So, amla is a great remedy for a treat all the problems and makes your hair healthy again. Intake regular amla fruits or use amla oil on your hair for healthy, lustrous hair.
Read our hairstyle section, to know more about other hair oils' benefits and how to use them?
Amla is one of the most popular medicinal remedies as per the Ayurvedic system. Also known as Indian Gooseberry, the fruits of this tree native to India are used for various diseases due to their nutritional properties.
Amla Oil is used widely in Indian haircare rituals since ancient days to nourish the scalp and get stronger, darker hair. This oil was traditionally made by sun-drying amla fruits and then cooking them in coconut oil to infuse all its nutrients into the oil.
Amla oil can be a wonderful addition to your hair care routine and help get stronger, luscious locks. From controlling hair loss, premature greying to conditioning dry, damaged hair, amla benefits for hair are truly endless.
Can Amla Help Regrow Hair?
Due to the high concentration of nutrients like Vitamin E and C, Amla may indeed help regrow lost hair. Vitamin E helps support healthy blood circulation to the scalp. This enables it to supply essential nutrients required for the healthy functioning of our hair follicles.
Vitamin E also helps support the cell regeneration process that revives damaged hair follicles. And its high antioxidant content protects the follicles from oxidative stress inflicted by environmental aggressors such as pollution, sun rays, smoke.
Apart from Vitamin E and C, amla also has high amounts of tannins, phosphorus, iron, calcium, and various other polyphenols. These nutrients play a key role in nourishing our hair follicles and as a result, help regulate healthy hair growth.
One study even found that amla can help people with androgenetic alopecia aka male pattern baldness due to its potent ability to inhibit the 5-alpha-reductase enzyme.
How Is Amla Used To Grow Hair & Make It Strong
There are various ways you can use amla for hair growth. The best option is to incorporate amla fruit into your diet. It provides your body with several essential nutrients that are required to promote healthy hair growth.
Amla fruits are widely available across India during the winter months. So you can drink fresh amla juice for hair growth to make your hair stronger.
Another way to use amla to grow hair is to apply it topically to the scalp. Amla oil or amla juice can be used as a hair growth tonic on areas with thinning hair to promote hair growth. The vitamins and polyphenols will nourish the hair follicles on your scalp and make your hair stronger by reducing free radical damage. You can also combine it with other herbs like hibiscus or bhringraj for the best results.
Other Amla Benefits For Hair
Apart from controlling hair loss and growing hair, here are several other benefits of amla for hair.
Reduces hair greying: Due to its high antioxidant content, amla can prevent premature greying of hair by reducing oxidative stress that ages hair follicles faster.
Conditions dry hair: The fatty acids present in amla oil can help moisturize and nourish dry hair, tame frizz, and reduce hair breakage.
Soothes scalp: The anti-inflammatory properties of amla oil can help soothe dry, irritated scalp and reduce itching.
Controls lice infection: Several biological compounds found in amla have antimicrobial properties and can help control lice infection.
Improves hair health: The tannins and polyphenols found in amla fruit can strengthen your hair by protecting them from environmental damage.
Boost hair density: By reducing hair loss and regulating hair growth, amla oil can help improve the thickness and volume of your hair.
Controls dandruff:Amla benefits your hair by controlling dandruff with its antifungal properties and provides relief from itching caused by it.
Reduces hormonal hair loss: Due to its ability to inhibit 5-alpha-reductase, amla oil can prove useful in preventing receding hairline caused due to hormonal fluctuations.
Ways To Use Amla For Hair
Here are a few ways you can use amla for hair growth, premature greying or to simply nourish your hair.
As a hair mask: You can mix amla powder with cold-pressed coconut oil and apply it all over your scalp as a weekly hair mask treatment. Amla powder is available in various pharmacies and herbal supplement stores.
As a hair oil: Mix either amla powder or dried amla fruit with cold-pressed coconut oil and let it infuse in the sun for 2-3 weeks to prepare your own homemade amla oil. Massage this amla oil on your scalp and hair 1-2 times a week and leave it on for at least 30 minutes. Rinse it off with gentle shampoo and follow with the conditioner.
As a cleanser: You can create a homemade hair cleanser by mixing amla, reetha, and shikakai powder. Mix it with water to form a runny paste and massage it on your scalp for a few minutes before rinsing thoroughly with water.
Juicy Chemistry's Range of Products Enriched With Amla
Fenugreek, Brahmi & Plantain Shampoo Bar: A gentle cleansing shampoo bar that soothes irritated scalp and controls dandruff.
Camellia, Amla & Apricot Leave In Conditioner: A leave in hair balm that nourishes dry and frizzy hair and makes it more manageable.
Hibiscus, Amla & Bhringaraj Hair Oil: An organic hair oil that prevents premature hair greying and revives damaged hair.
Hibiscus, Onion & Bhringaraj Shampoo Bar: An organic handmade hydrating shampoo bar that prevents hair loss and premature hair greying.
All of these JC products are certified organic by Ecocert France as per Cosmos standards.
To find out more about amla and the benefits for hair, read this post.
I'll be using the infusion method to make the amla oil.
First, you'll need a few implements:
A couple of Mason jars or similar (airtight ones will preserve the oil for longer)
Bell Mason jars (best for blocking out UV rays and the best for preserving the oils)
A spatula or two for mixing
A measuring cup
Muslin cloth
Elastic bands
A sieve
One knee-high/stocking (unused!)
Now to the ingredients for the amla oil:
Ingredients:
1 cup of amla powder
Half a cup of jojoba oil
Half a cup of grapeseed oil
Half a cup of sweet almond oil
Half a cup of extra virgin olive oil
2 tablespoons of vitamin E oil
1 tablespoon of fenugreek seeds
Half a cup of horsetail herb
10 drops rosemary essential oil
10 drops peppermint essential oil
How to mix your amla oil:
Soak the fenugreek seeds in the extra virgin olive oil overnight or for 1 day.Add the amla powder to a Mason jar.
Add the oils one by one and stir the mixture well. Add the the extra virgin olive oil and fenugreek mix – but pour it through a sieve so that the seeds are collected in the sieve.
Add the horsetail herb. Add the essential oils. Mix well.
Storing your amla oil:
Store the amla mixture for a month in a cool dark place.
After at least a month (I left mine for two months) filter your amla oil mixture by carefully pouring the mixture through a few layers of muslin, being careful not to disturb the amla powder sediment that will have settled at the bottom of the jar.
Use the elastic bands to secure the muslin around the mouth of the Mason jar first. Leave a little dip in the cloth, so that the oil can be easily poured into the jar.
Your oil should be a clear green colour. If any of the sediment has gone into your oil (you'll know because it will look cloudy), sieve it again using a knee-high or stocking, wrapped around a sieve.
Your amla oil is ready for use!
But wait! Either pour a little of the oil into a smaller container so that you don't have to keep opening the larger storage container, or use a pipette dropper to extract the oil for use. Avoid putting your fingers into direct contact with the oil in the main Mason jar/storage container.
I apply this DIY amla oil to my scalp once a week and to my edges around 4 to 5 times a week.
Here are the results of my 6-month amla oil experiment (to test whether amla reduces or prevents greys, prevents hair loss, treats dandruff and other dry scalp conditions and how effective it is for overall hair and scalp health)!
You can watch the YouTube video on how to make amla oil here.
As with all new mixtures/products/DIYs – do a skin patch test before applying all over your scalp.
DISCLOSURE: This page contains affiliate links. If you buy something through one of these links, I might get a small commission, at no extra cost to you.
Hair oil treatment became really popular lately. Cosmetic companies are racing each other in endorsement of products with natural oils. Usually these are really well balanced and thoughtful cosmetics. However, there exists a risk that when buying some mix we can as the proverbial goes be way off the mark, and our hair does not really repay us with beautiful appearance. It will frizz, be overweighted and matte. It is worth to remember that not every product from the drug store will handle the given problem you deal with.
For hair oil treatment are best pure and natural oils.After all, these are much safer and are perfect addition for known, valued and proven cosmetics.
One of the most effective and in a way created specially for hair care oils is amla oil from an Indian plant with green, resembling gooseberry fruits. Indian women for ages value and use this oil as a natural beautifying treatment for long, dark locks. If you recall these long hair of India inhabitants, you can fully understand properties of amla oil.
Best oils for boosting hair growth. Do they all include Amla Oil?
Most of us want to have thick and long hair, but we often have no idea how to make it happen. Then we start searching for miraculous substances without even realising what our hair really needs. The truth is that accelerated growth can only be promised by
Two perfect conditioners with Amla Oil
Amla oil was in a way created by nature in honour of women and the one thing dearest to them – hair. Well taken care of, conditioned and glossy locks are an attribute of femininity. It is worth to try this Indian oil known and used for
Amla Macerate – Make your own hair growth stimulating mask.
Many women claims that they have been fighting to get beautiful and long hair since they remember. It is commonly known that castor oil is one of the best natural substances that helps with achieving this desirable goal. Unfortunately, some people does not tolerate this product well.
Gooseberry for hair? Amla oil and its properties.
When it comes to body and hair care we more and more often leave behind filled with chemical substances products from drug stores, which are offered to us by cosmetic companies, and we try to look for more natural cosmetics. We mostly draw inspiration from known for
How should you use amla oil for hair?
The most popular method of application any oil on hair is so called hair oil treatment. It can be performed in various ways. You should consider trying each of methods and find the one treatment for yourself. Here are some techniques of hair oil treatment:
1. Overnight
Apply oil on dry hair by rubbing in and massaging scalp. You need to leave it overnight or for at least 2 hours, then wash hair with delicate shampoo.
2. Two hours
Oil can be applied on damp hair and left for two hours. Hair oil treatment on "wet" hair provides better moisture. Hair will become more nourished, full and thicker.
3. In co-operation with conditioner
This method is based on application of oil on hair mask, conditioner or hair balm. It is perfect if you have cosmetic with no parabens, SLS or other clogging substances. Such cosmetics make it harder for oil to penetrate inner hair layers. Thanks to oil's ability to penetrate hair structures it can help all beneficial substances from conditioner to enter hair inner layers.
4. Quick method with use of atomiser
To empty bottle with atomiser pour liquid base (water, nettle or chamomile brew) and add one tea spoon of amla oil. It is assumed that approximately 200 ml/6.8 oz of base goes for about 5 ml/0.2 oz of essential oil, but depending on needs the quantity of amla hair oil can be slightly increased.
Gooseberry or Amla fruit is made in use for different recipes and in pickles. Its oil is used for strengthening the hair follicles and used as a natural conditioner for hair to prevent hair fall and provides shine. Dry scalp or flaky scalp can be treated with the use of amla oil.
The fatty acids present in the amla oil treats acne, nourishes and soothes the skin tissues, too. It even lubricates the joints and reduces the pain. Amla is beneficial for gut health, muscle aches, and respiratory tract. It is also used to prevent skin infections such as eczema, psoriasis, and rosacea. However, it is important that only pure amla oil is consumed to receive such great health benefits.
Amla Oil
Amla or Gooseberry tree grows in India and Middle East, and has been widely used in Ayurveda for more than thousand years, now. The fruit of the amla tree is used for making medicines. Amla is also known as Phyllanthus Emblica, Emblic Myrobalan, Gooseberry and Dhatrik.
The base oil which is used in the preparation of amla oil is sesame oil, coconut oil and mineral oil. The amla fruit is soaked in the oil for a few days and then it filtered and purified. The oil has a musky and strong smell and promotes hair growth and improves eyesight.
Nutritional Value of Amla Oil
Amla is low in dietary fiber and saturated fats. It is good for health as it contains good amount of iron, carbohydrates, sodium, cholesterol, Vitamin B complex, calcium and phosphorous.
About 100 gm of amla oil comprises of 81.8% moisture and 0.5mg minerals. It also consists of carbohydrates 13.7%, calcium 50%, carotene 9 microgram, and 96 ug of calories.